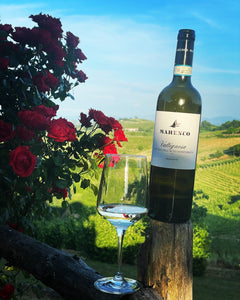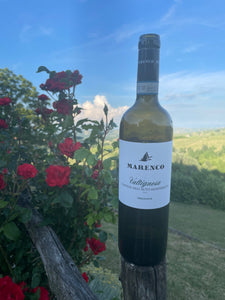 Grapes:
100% Cortese.
Orign:
Valtignosa vineyard – Cassine.
Vinification:
After crushing, gentle pressing is followed by fermentation at controlled temperatures, kept low in order to preserve all of the aromas and freshness of the fruit.
Tasting notes:
Limpid, straw yellow with greenish hues that indicate a young wine. Ample yet delicate foral nose with hints of green apple and citrus. Flavor is soft and lively, with hints of fruit, well-structured. Fine perlage, called frizzante.
Pairings:
Excellent as an aperitif, it brilliantly accompanies appetizers, fish, white meats, seafood and fried dishes.
Serving suggestions:
Open and serve at 10° C