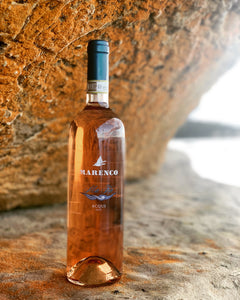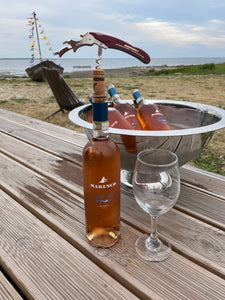 GRAPES
100% Brachetto.
Origin:
Strevi, Pineto vineyard, south-east exposure. White soils made of sand and rich of limestone.
Wine making:
Brachetto grapes are selected and dried following an ancient technique whereby the warmth of the sun and the blowing of the wind naturally concentrate the fruit's sugars. After two months of drying on straw mats the grapes are softly pressed. selected skins are left to ferment with the must in stainless steel. The fermentaion stops naturally without filtration due to the high level of alcol and sugars. Then the wine is aged in old barrels for two years.
Tasting notes:
Ruby red color of medium intensity with garnet highlights; delicate, musky, perfume with clear hint of dried roses, typical of the Brachetto grape. Sweet, enveloping, smooth and velvety on the palate.
Pairings:
Excellent with all kinds of confectionary and pastries, a rare wine that can hold its own paired with both milk and dark chocolate; perfect to end a meal or any time you want to relax with a glass.
Serving suggestion:
Store the bottle horizontal in a cool dark place. The wine ages well for decades. Open and serve at 12°C in small glasses for dessert wines. After opening the wine preservest its good taste for long time, even a few weeks.