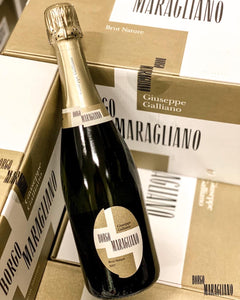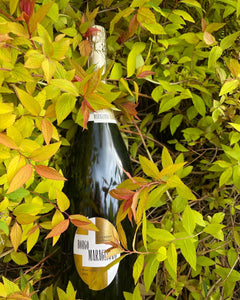 Grape variety:
20% CHARDONNAY, 80% PINOT NOIR fermentation in stainless steel tanks
Production:
The wines obtained from these two grape varieties are used to create the base wine which is bottled in the April of the year after harvest and which, after dosage and the immediate addition of yeast from the batch, undergoes second fermentation. At the end of this process, which creates the characteristic foam, the wine continues to mature on lees for about 48 months (four years). After this long rest, "riddling" and "disgorging" operations prepare it for consumption, which takes place from about five years after harvesting.
Tasting notes:
Fine and intense perlage and a persistent foam with a compact straw colour. The bouquet is complex with distant memories of fruit, pleasant fragrances of yeast, crusty bread, almonds and sugared almonds. A delicious impact on the palate ends pleasantly with a slightly bitter sensation.
Gastronomic pairings:
Excellent as an aperitif wine or for raising a toast at any time of day, it delicately accompanies antipasti, well-structured rice and pasta dishes and elegant main courses.